From the Desk of Dr. Jay LaGuardia – Forbes Article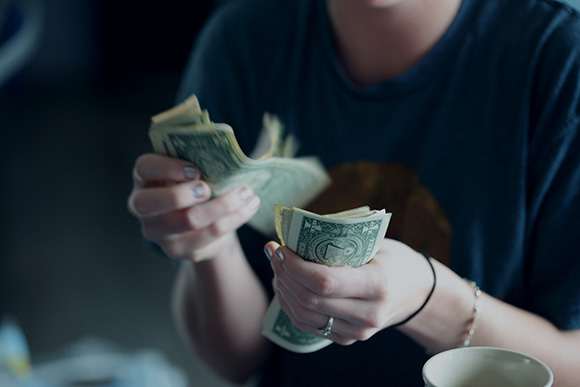 Introducing Garrett Gunderson former Guest of Dr. Jay LaGuardia on the Podcast
As many of our listeners already know, Garrett Gunderson is one of the foremost financial experts in the world today. He has dedicated his career to debunking the many widely accepted myths and fabrications that undermine the prosperity and joy of millions of hard-working, honest business owners. Gunderson's company, Wealth Factory, empowers its members to build sustainable wealth through financial efficiency and organization leading to clarity, peace of mind and financial confidence. You may recognize him from his appearances as a guest contributor on CNBC, Fox News, ABC, and many others. As the best selling author of "Killing Sacred Cows" and "What Would The Rockefellers Do?" he was our guest interview for the January 21, 2019 episode of the Power Passion Prosperity Podcast. That episode is available here for anyone interested in either hearing it for the first time, or wanting to re-listen:
For The Killing Sacred Cows Episode with Garrett Gunderson Click Here
One of our new and exciting updates to our Triple P Life program is the addition of Guest Blog Articles. As the show continues to gain popularity worldwide, our guests continue to inspire, motivate, and educate on a variety of different topics, expertise, strategies, knowledge and so much more. Few things affect our lives on a daily basis more than our finances. How good our finances are determines so many aspects of life. Where we live, what kind of education we and our children get, the quality of our foods, clothing, travel, healthcare, and so many things are all based on the finances or lack thereof we all have. Not many people in the world today are as qualified and knowledgeable as Garrett Gunderson on the subject of finances. Among his many accomplishments is being a contributor to Forbes.Com and so for this week's blog we wanted to share Garrett's latest article on Forbes. The title and a snippet of the beginning of the article are below, with a link to let you read the rest at your leisure.
"In The Next Recession You Can Make Money Rather Than Lose It"
Do you remember the recession of 2008?
For so many, it hurt. Markets were plummeting, homes were being foreclosed on, and many were losing out on business profits, ideas and projects that had taken years to get into place. But what were the most valuable lessons we can use now to avoid that same pain or loss?
I'll never forget it. I first think back to what I was doing in 2007. It was an amazing year. Our firm had a game plan with the messaging and marketing dialed in, but we didn't adjust it as the economy began to change. We were not current with or in tune to the problems and concerns of those we served and as a consequence, we watched our number of conversions and cash flow drop. Our marketing still provided plenty of leads, but people became hesitant of what the economy had in store and the same messaging did not resonate or work. With a few tweaks and some basic preparation not only would we have continued to be profitable, the changing economy would have fueled even more growth.
Today, we are facing the second longest period of time in US history without a recession.
So what were those lessons and insights you learned from the last recession that can help you to grow during a downturn? When the recession eventually comes, there are fundamental pieces to put in place to avoid the mistakes and missteps that lead to loss; but most importantly is being able to see how times like that can be the biggest opportunity to grow your wealth and business!
For example, lots of money will be reported as "lost" during the recession, but in reality it's just being transferred. The money doesn't disappear or evaporate, it ends up in someone else's hands. The question is, how can you be one of those it is being transferred to? If you are prepared you can have the means to be a part of the solution, and not stuck in the problem.
Here is a very simple and short list of things you can do to be prepared for the next economic recession.
CLICK HERE TO SEE THE ARTICLE IN ITS ENTIRETY ON FORBES INCLUDING THE LIST
Have an empowering week,
Dr. Jay Founder & CEO
PS
EmPower Your Dreams, Ignite Your Passion, Accelerate Your Prosperity
www.PowerPassionProsperity.com
Podcast on Spotify (Android)
Please join our FREE FaceBook (PowerPassionProsperity or TriplePLife) Fan page and share with us how we are doing and what content you would like to learn more about. Also leave us a comment about what steps you are taking right now to achieve your own TRIPLEPLIFE. The show features one of our listeners each week. We would love to share your story about how the PPP is changing your life. Our team and Dr. Jay will work hard to personally respond to each one of your comments!