Fox, Forbes, & More by WJ Vincent II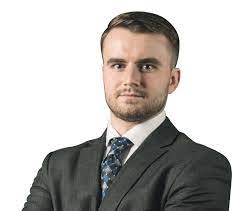 Fox, Forbes, and More by WJ Vincent II
Featured in Forbes, Yahoo Finance, Fox, Chicago Weekly News, New York Finance & More
Here at TriplePLife we always try to stay focused on the Four F's….Fitness, Finances, Family, and Fun!  Every once in a while somebody comes along that has just done incredible things in at least one of these areas.  With the upcoming Financial Freedom Summit 2021 we wanted to formally introduce you to one of our guest speakers.  He has been a guest on our podcast before, but his track record is absolutely amazing.  Rather than get off track, here is a bit of a bio for you to see exactly why you don't want to miss the upcoming Financial Freedom Summit on August 3rd and 4th from 2 PM to 4 PM (Central Standard Time)!
Meet Jerry Fetta
Jerry Fetta is the CEO and Founder of Wealth DynamX. He is a nationally recognized financial expert featured in Forbes, Yahoo Finance, Fox, Chicago Weekly News, New York Finance, interviewed on dozens of podcasts with world renowned experts, earning past endorsements and affiliations throughout his career with names like Grant Cardone, Dave Ramsey, and Pamela Yellen.
Having become a millionaire by age 26 and financially free before the age of 30, Jerry's mission in life is to help create millions of financially educated and solvent families achieving greater financial freedom in their lives and sharing the truth about money with those around them.
Financial Freedom Summit 2021
Jerry Fetta will be one of the featured guest speakers at this incredible event.  Here are some of the topics he will be sharing:
Topic: "Why & How To Build Wealth Like A Bank"
The most profitable business model amidst the 2020 pandemic
The 3 Tier Capital Banking Approach
How To Earn Truly Passive Income
How To Get "Deposits" of "Other People's Money" Like A Bank
How To Avoid The Financial "Red Herring" Designed By Banks To Trick Us
Currently we have an Early Registration Sale going on.  This $297 event is discounted to only $97 right now.  You can learn more about the event and get your seat reserved by clicking the link below.
Here's to Empowering your dreams, Igniting Your Passion, and Accelerating Your Prosperity!
Sincerely,
WJ Vincent II
PS
www.PowerPassionProsperity.com
Podcast on Spotify (Android)
Please join our FREE FaceBook (PowerPassionProsperity or TriplePLife) Fan page and share with us how we are doing and what content you would like to learn more about. Also leave us a comment about what steps you are taking right now to achieve your own TRIPLEPLIFE. The show features one of our listeners each week. We would love to share your story about how the PPP is changing your life. Our team and Dr. Jay will work hard to personally respond to each one of your comments!