Special Holiday Gifts by WJ Vincent II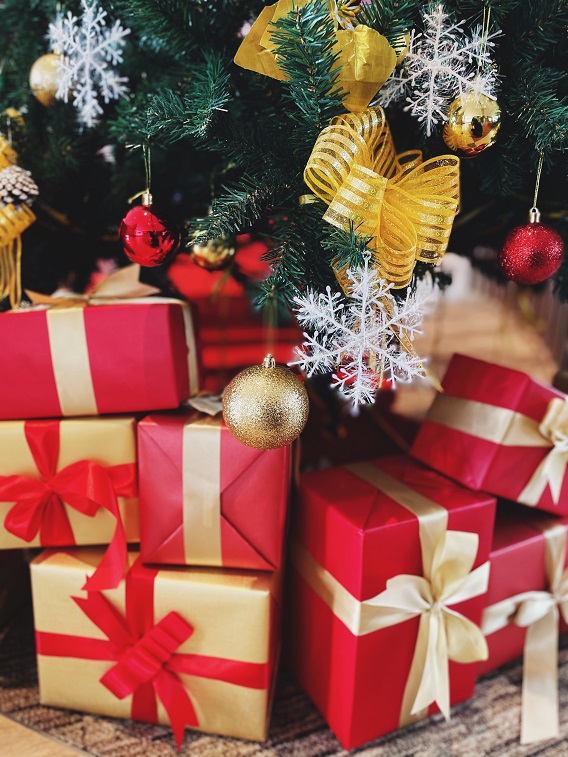 Special Holiday Gifts by WJ Vincent II
Special Holiday Gifts!!!
Well here we are at one of the most special times of the year again.  Regardless of what you and your family believe, or celebrate, most of us are at least celebrating something this time of year.  This is one of the times of the year where people often give gifts, get together and share meals and fellowship, many people send and receive cards, others enjoy traditions with their families that have spread across generations!  So in the general, overall spirit of giving TriplePLife would like to give out some gifts this year as well.  We will give a few things away today, as some of you may have already received or gotten access to some of these gifts.
Our Holiday Gifts To Everyone This Year!
Gift #1 – Part of the "Meditation Chapter" from Dr. Jay LaGuardia's Amazon Best Seller "Change Your Mind, Change Your Destiny".  It is not the entire chapter, but all of the Six Steps to Meditating.  You can Download This Gift Here:
Meditation Steps
Gift #2 – This was a special Gift for those who attended the Financial Freedom Summit from one of the guest speakers Dr. Janice Hughes.  In the spirit of giving during the holiday season we give everyone a chance to enjoy the "50 Success Traits"
50 Success Traits
Gift #3 – A while back Dr. Jay put together a powerful PDF on the Habits of the Super Productive.  We have only given access to this amazing information one time, so many of you may have never gotten a chance to access it.  These 7 Habits of the Super Productive can change not just your business, but your life!
Habits Of The Super Productive
Gratitude
We are so thankful for all of you!  The TriplePLife community continues to grow, and the difference each and every one of you is making in your communities and around the world is continuing to grow as well.  We are grateful for all that has happened, and all the wonderful things yet to come.  Happy Holidays, and check out the special event happening below!
Special MasterMind – NEW INFO CLICK LINK BELOW
So Dr. Jay LaGuardia is teaming up with Dr. Amanda Barrientez to teach a special 12 week Program on how to Charge What You Are Worth!  This is going to be exactly the type of specialized knowledge you can use to make 2022 a legendary year for yourself.  And, as a special Gift, anyone that uses the Promo Code: DRJAY20
will save $200 on their Registration!  How's that for an amazing gift?!?!?  This gift is going away any day now, so don't wait, this MasterMind will change your business and your life in 2022!!!
Lock up your seat for this event today at the link below:
Charge What Your Worth Mastermind
"If You Don't Design Your Own Life Plan, Chances Are You'll Fall Into Someone Else's Plan.  And Guess What They Have Planned For You? Not Much." ~ Jim Rohn
(Time Is Running Out On This Deal Too!)
GPS To Success Lock In 2021 Prices For 2022 (Only $100)
Right Now is still a great low price!  If you plan on attending get your seat locked up today so you can save!  Each attendee will get access to a special Facebook Group, as well as several high quality take home gifts.
Here's to Empowering your dreams, Igniting Your Passion, and Accelerating Your Prosperity!
Sincerely,
WJ Vincent II
PS
www.PowerPassionProsperity.com
Podcast on Spotify (Android)
Please join our FREE FaceBook (PowerPassionProsperity or TriplePLife) Fan page and share with us how we are doing and what content you would like to learn more about. Also leave us a comment about what steps you are taking right now to achieve your own TRIPLEPLIFE. The show features one of our listeners each week. We would love to share your story about how the PPP is changing your life. Our team and Dr. Jay will work hard to personally respond to each one of your comments!