Three Swimming Pools That Can Change Your Life by WJ Vincent II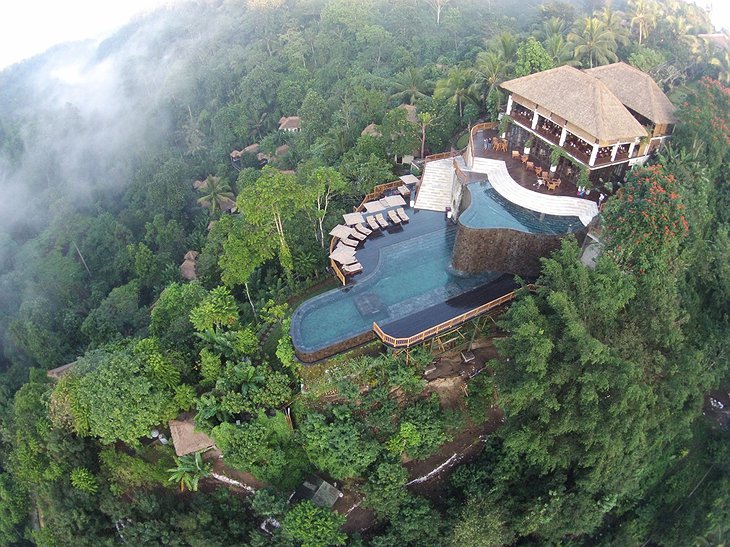 Three Swimming Pools That Can Change Your Life

Ever thought about how to truly stay "Young At Heart"? If you can remember when you were a kid, most likely one of your favorite things to do was go to a swimming pool. Of course there may be a few exceptions, but for the most part, splashing around in a pool has been a big favorite for kids all over the world since it was invented. For this week's blog we are going to share 3 of the most amazing swimming pools in the world today, that a single visit to, could change your life for the better. Or at least help you remain young at heart for a bit longer! For fun we will combine each of the pools we will share, with one of the three best ways to stay young at heart.
1. Try To Do Something Every Day That Scares You – Four Seasons Safari Lodge Pool Serengeti Tanzania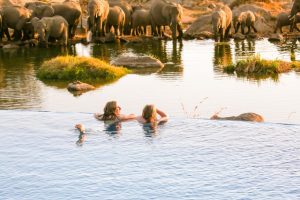 Lounging in a beautiful infinity pool in the middle of the Serengeti, next to elephants lounging in their own "Watering Hole" seems like just the ticket to get a nice combo of fear factor and luxury all at the same time. The fact it is a Four Seasons means nothing but the best should you decide to make the journey.
Four Seasons Link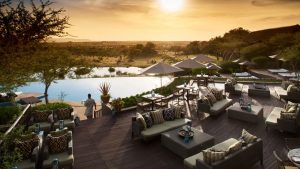 2. Don't Act Your Age – Act Yourself…The Ubud Hanging Gardens Luxury Hotel and Spa Pool The voice in your head that tells you you're too old to build a snowman when the snowflakes are falling is only relaying the tired message of socialized, ageist expectations. When you want to dive into your heart's youthful craving, forget about acting your age and just act yourself.
Bali Hanging Gardens Hotel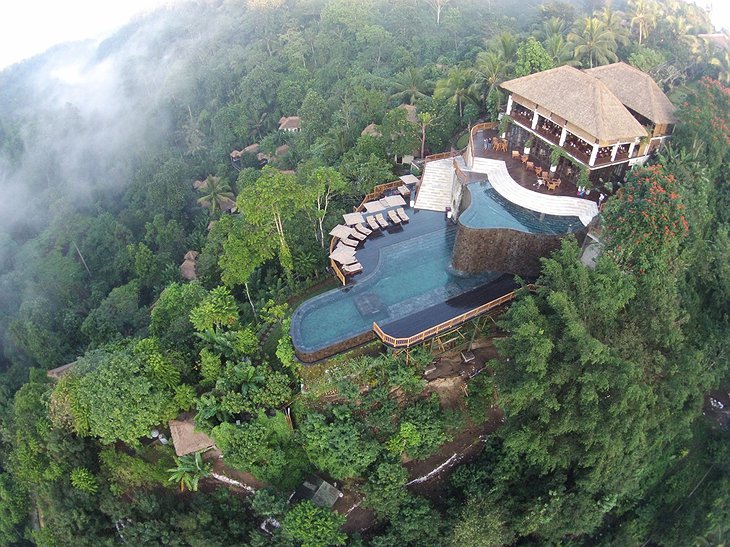 The jungles of Bali is certainly a place where one can indulge in being who they REALLY are!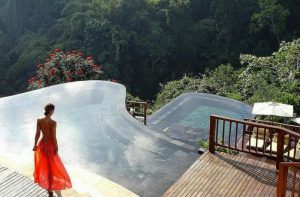 3. Surround Yourself With People Like Yourself – Marina Bay Sands Infinity Pool Singapore People who stay young at heart can be exceedingly rare to find. They are out there though, and they provide positive like-minded groups of individuals to have fun with. Remember back to the days when we all ran around the playground with groups of kids just as filled with imagination as we were? The easiest way to find kindred spirits in this life is by doing the things we love the most, as often as we can. If we regularly show the exuberance and passion of youth with people around us, our circle of like-minded friends will grow. A heart that remains forever young is a magnet, and if people are intelligent enough to let that kind of joy in, they probably will rarely let go of it. Check Out The Marina Bay Sands in Singapore, an infinity pool high above the city!
Marina Bay Sands Singapore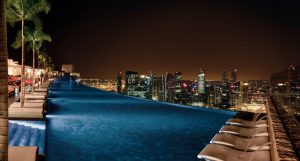 Located on the 57th floor, it literally looks like it drops off the edge of the world onto the city below.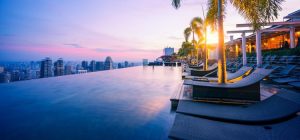 Stay Young At Heart
"We don't stop playing because we grow old, we grow old because we stop playing!"
~ George Bernard Shaw
Hope all of you have an empowering week!
WJ Vincent
PS
EmPower Your Dreams, Ignite Your Passion, Accelerate Your Prosperity
www.PowerPassionProsperity.com
Podcast on Spotify (Android)
Please join our FREE FaceBook (PowerPassionProsperity or TriplePLife) Fan page and share with us how we are doing and what content you would like to learn more about. Also leave us a comment about what steps you are taking right now to achieve your own TRIPLEPLIFE. The show features one of our listeners each week. We would love to share your story about how the PPP is changing your life. Our team and Dr. Jay will work hard to personally respond to each one of your comments!