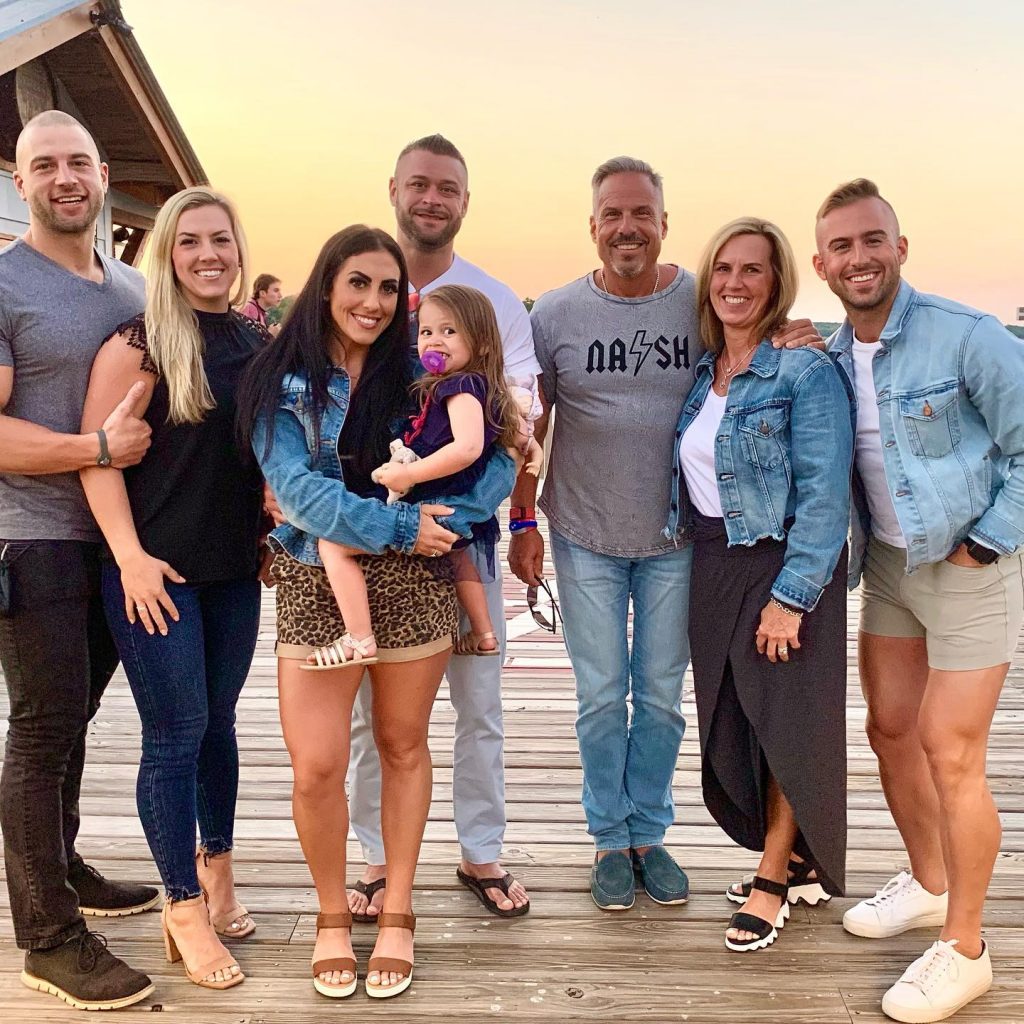 Jay's Written Story
I want to share with you something that you may not know about me. It is not easy for me to tell this story, about an incredibly painful, yet pivotal time in my life. In 1992 I had been married four years, and was raising two young children. I was newly in business and had recently moved to WI to start my career. I had grown up on the east coast, and while in graduate school lived in Atlanta! Moving to a somewhat rural area of Wisconsin was quite the culture shock! With all that was going on in my life, I began to experience lots of anxiety and stress.  No doubt this was due to all these changes that were happening of which clearly, I was not equipped to handle.
Things progressively worsened over the next few months in which I found myself spinning out of control. The anxiety got so bad, that I would literally run out of my office in between patients. I didn't know what was happening to me. I had never experienced anything like this before. At first, I thought I was having a heart attack. My heart would pound like a drum and it would race up to 175/bpm without any exertion. I would feel light headed and dizzy. I felt like I was losing my mind. I was so out of control, in every aspect of my life that I was worried I was about to lose everything. My marriage, my children, my business, even my life!
My thoughts had become so negative and toxic I considered doing something extreme. That's how bad the mental pain had gotten. When you are in the middle of something like this, you are not thinking right. My own thoughts had become my worst enemy!
Then something happened that changed my life. One afternoon my wife suggested we go to the bookstore, to buy a book for our oldest daughter Alyse. I was barely functioning at that point. All I wanted to do was be by myself in a dark room in my own self-induced misery. But she encouraged me, no, insisted I get up to go with them. Reluctantly I went. If you would have seen a picture of me at the time, I had lost 15lbs., had no energy, and was a mere shell of myself. In fact, we recently found an old family photo we had taken that year and I was barely recognizable.
What happened that day, however, was nothing short of a miracle. As we entered the bookstore I felt immediately compelled to head over to a section I had not visited before. The Self-Help section. I had no idea why. It was like there was a voice inside my head telling me to go. As I look back now, I believe it was god speaking to me because earlier that day I had finally given in and I had humbly asked for his help. I had never been an overly religious person, but I was at the end of my rope.
There was this weird energy that kept pulling me, I was drawn to a specific bookcase, and on the bottom shelf was a cassette tape by Dr. Deepak Chopra on the power of meditation. Keep in mind, it was 1992, long before podcasts or iPods. I picked up the cassette, took it home and played it immediately. The message on that tape changed my life. Here is what I learned…
In summary, it said that what we think about, we bring about, and our thoughts create our reality. From that moment on my life was never the same!
I slowly began to meditate daily. I discovered the practice of getting quiet in order to get in touch with the voice within. That voice soon told me everything would be ok, that I was designed for greatness, that the world is an abundant place if you know how to tap into it, and I could achieve all the happiness I desired. Soon my family and friends noticed the remarkable changes in me. I was becoming a different person.
My life long realization from this whole experience was when you Change Your Mind, you Change Your Destiny! That's the secret to achieving all your dreams.
That began a 26-yr. journey of self-discovery. To learn who I was and why I thought, felt, believed, and acted the way I did. It was the first time I realized that I am the creator of my destiny…and so are you if you understand the 8 habits of success that have created better relationships, more health, happiness, and prosperity in my life, my family's lives, and the lives of thousands I have been blessed to teach and share those same habits with.
I have applied these 8 habits to my life, which has helped me to retire from my primary practice at only 50 yrs. of age.  This freed me up to build multiple successful companies, to become an Amazon best-selling author, to serve on the boards of, and give back to, the causes my wife and I are passionate about. We have been able to travel around the world, while enjoying our 3 beautiful and successful children who are now pursuing their own dreams. Recently, Pam and I celebrated our 30th wedding anniversary, our relationship has been a foundation for everything that our lives have become! Along with all these amazing accomplishments, I have found a way to create abundant health and energy which has helped me to relentlessly pursue all my hopes and dreams in life. I have been truly blessed!  Despite what some of you may be thinking, none of this happened by chance or accident, it was not just "luck" if you will.
I had to experience a lot of pain on this journey to get to where I am today.  However, here is the cool thing, if you desire to grow personally and professionally, you don't have to go through what I went through, not even close.  The reason you may ask?  That is because I want to share with you what I have learned to help you achieve all your own goals and dreams.
This is one of the many reasons we started the PowerPassionProsperity.Com podcast, to create a place where people can go and learn how to reach all their goals. You will want to go over to iTunes and subscribe for free, and become a member of what we like to call TriplePLife nation. You can also go over to PowerPassionProsperity.Com and download the podcast.
For a limited time we are offering you an opportunity to download the first 3 chapters of my book, Change Your Mind, Change Your Destiny, The 8 Habits of success that can create more health, more wealth and happiness for FREE! I want to help you have a life full of great abundance and happiness.
Download 3 Chapters Of My Amazon Best Seller
In addition, you will love my 7 habits of High Performers, which you can download also for FREE!
Habits Of The Super Productive
This can help you create more focus and production as you build your TriplePLife.  You will also receive priority access to my weekly blog.  Oh, I almost forgot, you will have access to my weekly video trainings that you can use to emPower you dreams, ignite your Passion, and accelerate your Prosperity.
So please join me and become a part of this growing community we call the TriplePLife nation. This community is full of people who are committed to growing personally and professionally because all of us deserve the very best life has to offer!
Dr. Jay LaGuardia