$442 to Seven Figures Plus by WJ Vincent II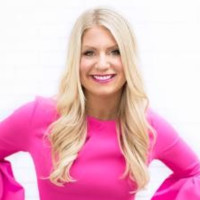 $442 to Seven Figures Plus by WJ Vincent II
Imagine Earning Just $442 In A Business & 18 Months Later Generating Over A Million Dollars
So, by now you must have heard we have a HUGE event coming up in August.  The Financial Freedom Summit 2021 is going to be an absolutely incredible opportunity for people to "Upgrade" their "Money Mindset"!  All of the guest speakers have brilliant backgrounds, and have been helping people to change their money mindsets for the better for years.  This week's special profile is on Emily Williams.
She has been a guest on our podcast before, but her story is just straight up Amazing!  Rather than get too far off track, here is a bit of a bio of Emily Williams, so you to see exactly why you don't want to miss the upcoming Financial Freedom Summit on August 3rd and 4th from 2 PM to 4 PM (Central Standard Time)!
Meet Emily Williams
Emily Williams is a success coach, entrepreneur, and author with a seven-figure business who, at one point, couldn't get a job at Starbucks.
After experiencing a quarter life crisis, she moved from Ohio to London (where she knew no one!) and in 2014 launched her business, I Heart My Life. She made $442 in her first month—and then went on to hit six figures in six months, before her 30th birthday. She grew it to seven figures in under 18 months.
Today, she works with female entrepreneurs all over the world, helping them bust through the obstacles that hold their dreams and goals hostage so they can free themselves to live the lives they want.  She is a Coach, Speaker, CEO, Podcast Host, Author, and so much more!
Money, Inc., Business Insider, Entrepreneur, Forbes, and Huffington Post are just Some of the places her work has been featured!
Financial Freedom Summit 2021
Emily Williams will be one of the featured guest speakers at this incredible event.  Here are some of the topics she will be sharing:
Some of The Topics She Will Cover At The Summit
Get clear on your true desires and financial goals

Find out if you're wired for under-earning or blocking money (if so — this will change on this training)


Identify the money beliefs that are keeping you broke or financially stuck

Get the tools to transform your money mindset and create financial abundance now

Learn why it's essential for you to be rich


Learn the #1 thing that will help you generate more sales
Currently we have an Early Registration Sale going on.  This $297 event is discounted to only $97 right now.  You can learn more about the event and get your seat reserved by clicking the link below.
Here's to Empowering your dreams, Igniting Your Passion, and Accelerating Your Prosperity!
Sincerely,
WJ Vincent II
PS
www.PowerPassionProsperity.com
Podcast on Spotify (Android)
Please join our FREE FaceBook (PowerPassionProsperity or TriplePLife) Fan page and share with us how we are doing and what content you would like to learn more about. Also leave us a comment about what steps you are taking right now to achieve your own TRIPLEPLIFE. The show features one of our listeners each week. We would love to share your story about how the PPP is changing your life. Our team and Dr. Jay will work hard to personally respond to each one of your comments!