Top Online Tools For Business Part One by WJ Vincent II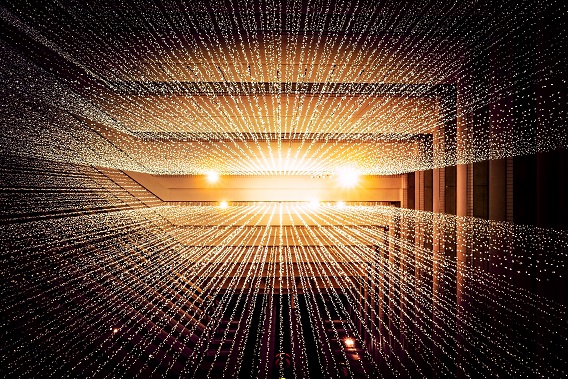 Top Online Tools For Business Part One! by WJ Vincent II
Top Online Tools For Business!!!

Everyone realizes by now the importance of being "Online" for your business.  In fact the world has shifted so much, that it is almost impossible now to be in business without being online.  Each year that goes by the importance of utilizing online tools to grow, manage, and build your business become more and more important.  Younger generations have gone even further, and many of them will not do business with any company that is not "Mobile"!  That means if your website and business are not Smartphone and Smart Device Friendly, they will automatically NOT consider you for spending their money.  TriplePLife wants to make sure that all of our community knows the best ways to maximize their businesses for years to come.  We hope you enjoy part one of a special 3 part series!
Top Online Tools For Business – Your Website
We are in the process of finishing development on a powerful Website Analysis Program.  There are a number of key features necessary to have a successful website, and there probably isn't anything more important to your business as far as Online Tools are concerned than having an effective website.  So for Part One of our Top Online Tools For Business we will share a few of the things that are most important for your website.
#1 – Accessibility – People surf the web now on all kinds of different devices from "Watches" to Desktop Computers and everything in between.  There are important aspects of Website Design that MUST be followed so that your website properly views on any size of device.  For a while this was merely a "trend" but it has become a bedrock foundational requirement, and you simply cannot have a website that doesn't adapt to the screen size of its viewer anymore.  This is emphasized on the Top Website Design Trends at Nexcess.Com.  Here is a quote from their 14 Modern Website Design Trends for 2022:
"Web design fundamentals include:
Design for all screen sizes, especially mobile.
Pick fonts and colors that match the look of your brand.
Plan and create compelling content.
Use interesting and original imagery."
#2 – Less Is More – An important trend happening right now is the rise of one page websites.  While this is probably going a bridge too far, there is certainly something to be said for Simple Websites particularly for "Marketing" purposes.  An important tool for "One Page" Marketing sites is Click Funnels, we have teamed up with them to provide you with a really cool Starting Bonus if you would like to try them out, Access Click Funnels Deal Here. Most of the time the best course of action is to have a service like Click Funnels for your One Page Marketing Site, and a more detailed yet still simple and easy to use main website.  Building your main website has so many options these days there are too many to count.  We will provide some possibilities in future blogs for you.
#3 – Email Campaign Software – There are a multitude of options out there, each with their various plusses and minuses.  Ultimately your email list is one of the most valuable assets you will have in building a business.  Making sure that your website is able to collect emails, and communicate effectively with a growing list is vitally important.  After spending a great deal of time evaluating all the options available, we settled on a company called aWeber as the best option.  We have been using them to get consistent and growing marketing results from our website for several years now.  We offer them with our highest recommendation.  You are more than welcome to check out other options, but we have partnered with them to offer you even a free option to try them out, you can access this by Clicking Here.  Making sure your website has a way to build your email list is an absolute have to in today's business world.
Okay, check out next week's Part Two as we cover 3 more online tools for your business to grow!
"The best marketing doesn't feel like marketing." – Tom Fishburne
Here's to Empowering your dreams, Igniting Your Passion, and Accelerating Your Prosperity!
Sincerely,
WJ Vincent II
PS
www.PowerPassionProsperity.com
Podcast on Spotify (Android)
Please join our FREE FaceBook (PowerPassionProsperity or TriplePLife) Fan page and share with us how we are doing and what content you would like to learn more about. Also leave us a comment about what steps you are taking right now to achieve your own TRIPLEPLIFE. The show features one of our listeners each week. We would love to share your story about how the PPP is changing your life. Our team and Dr. Jay will work hard to personally respond to each one of your comments!