Top Online Tools For Business Part Two by WJ Vincent II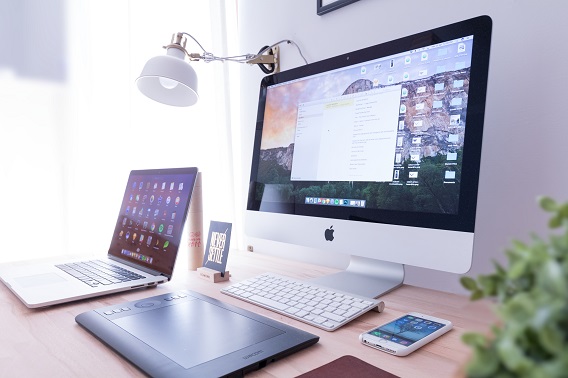 Top Online Tools For Business Part Two! by WJ Vincent II
Top Online Tools For Business!!!

Last week we kicked off our 3 part series with some discussion about how to maximize your website.  In today's business marketplace having an effective, money making website is often times more important than the actual business itself.  Few things drive traffic to real world locations more than your website which is a virtual representation of who you are and what you do to the entire world.  It is commonplace now for businesses to generate as much or more revenue from their website as almost any other source.  For our Top Online Tools For Business Part Two, we will talk about some more great technology to help with your business!
Top Online Tools For Business – Your Social Media "Reputation"
Okay, love it or hate it, social media has become a massive overarching theme to huge parts of business and life.  The number of places we need to have footholds has dramatically increased in recent years.  Instagram, Facebook, Twitter, LinkedIn, Youtube, just to name a few.  Let's cover each one.
#1 – Facebook – Alright, this is undergoing a name change to "Meta", but for simplicity's sake let's just refer to it as Facebook for now.  Due to its sheer size, and the number of people that interact with it, and the amount of data collected, Facebook is probably the most effective place to "market" right now.  If you put a program together properly, you can use Facebook to build your email list, generate leads, make sales, book appointments, and regularly communicate publicly with your clients and customers.  This is also an important place to make sure you are building a "Reputation" with, as so many people use Facebook to look into a business now before purchasing or trying out.  At the very least you should have a Facebook page for your business.
#2 – Instagram – Facebook actually purchased this a while back, so you can coordinate marketing and advertising simultaneously with both.  This is a great place to share photos in particular of your products, services, or relevant information to what you are doing.  For example, if you are a Chiropractor, this is a great place to provide a weekly "tip" for maximizing health.  This builds your credibility as an expert, and provides first class "Reputation" development for your business and you.
#3 – YouTube – Think of this as your own private television channel.  You get to create personal, effective, powerful videos that explain how, what, and why people should use your business.  Over the long-term this can even become a revenue generator for you.  Regularly posting videos that are informative and hopefully entertaining can make a huge difference in your business and in particular your "Reputation" online.  It is also the cheapest and most effective way to "host" any video content you might have.
#4 – LinkedIn – This is essentially a "Professional" gathering place.  It is one of the most important places for networking with other professionals.  Some people consider this to be an even more important place to market than Facebook, because everybody is here specifically to learn about each other's careers, businesses, etc., in order to be able to network more effectively.  Don't underestimate the impact an online tool like this can have for your business and Social Media "Reputation"!
We are not going to recommend or discuss Twitter.  It is our belief it has become far too negative of a place, and the risks, challenges, and difficulties now seem to outweigh the positives.  A lot of people still use it, we have personally chosen to move away from it.  In the future we may do some articles on how to actually use these Online Top Tools for building your business.  See you next week for Part 3 of our series.  Have an Amazing Week!
"The best marketing doesn't feel like marketing." – Tom Fishburne
Here's to Empowering your dreams, Igniting Your Passion, and Accelerating Your Prosperity!
Sincerely,
WJ Vincent II
PS
www.PowerPassionProsperity.com
Podcast on Spotify (Android)
Please join our FREE FaceBook (PowerPassionProsperity or TriplePLife) Fan page and share with us how we are doing and what content you would like to learn more about. Also leave us a comment about what steps you are taking right now to achieve your own TRIPLEPLIFE. The show features one of our listeners each week. We would love to share your story about how the PPP is changing your life. Our team and Dr. Jay will work hard to personally respond to each one of your comments!