A Drunk Driver Changed Everything… by Chris Koopman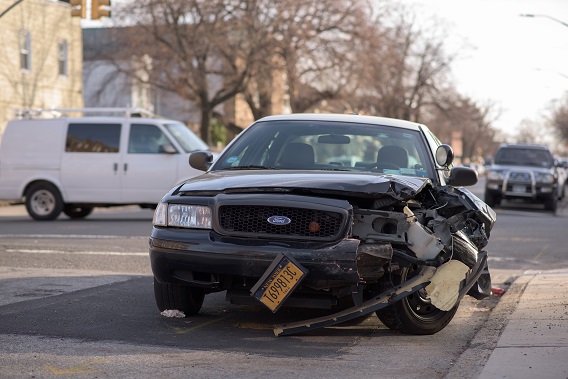 A Drunk Driver Changed Everything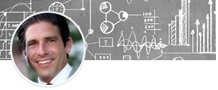 Christopher Koopman    Contributor: PowerPassionProsperity
When I was in high school, I had all the hopes of going to a Division 1 college on full scholarship for lacrosse. I played lacrosse my entire life and was fortunate to make the varsity lacrosse team in my high school in 9th grade. I was pulled up from 8th grade to participate in the Long Island NY Division 1 high school playoffs, a kind of tradition for those who were expected to make varsity lacrosse as early as 9th grade.
It was a highly competitive environment, and I played for a team that had made the Long Island, NY lacrosse championships 26 years in a row. Unfortunately, those dreams were crushed when in 10th grade, I was riding home from lacrosse practice on my bike, and I was hit by a drunk driver crossing a 4-way intersection. I broke 4 ribs, had internal bleeding, lost 5 teeth, and busted my knee so bad, it prevented me from returning to lacrosse that season and for the rest of my high school career.
Of course, this was not the ideal scenario. I could remember painfully watching my friends continue on playing and reaching the highest level of college sports. Many were named All American. 10 of my teammates went on to receive full college scholarships. However, I did learn much about myself in those years I could not continue to play. I learned about determination, and I am happy to say I now have a fully functioning knee that has enabled me to become a pretty bad ass freeride skier. My knee is as strong as it ever has been, and I plan to continue using it until the day I die! That all being said, my high school lacrosse coach used to say something before each championship game that stuck with me. He would say "defense wins championships". I still have the tee shirt with this saying on it!
How can this belief help us with our finances? It's important to think about creating a financial game plan to help us achieve our goals.
As I have covered in a previous article, in my opinion, there are four rules to understand about banking institutions. Many would like you to:
1) Give them your money
2) Keep it with them for as long as possible
3) They give you back as little as possible
4) Keep your money standing still, like in a bank account
Let me be clear, we need the help of the financial institutions. They do develop the financial products we need. How you choose to use them and integrate them into your financial strategy can help you to build and protect your wealth. Here are some things to consider when developing your Financial Game Plan:
1) Have more control of your money
2) have your money working more efficiently
3) create more flexibility and liquidity with your money
4) have more enjoyment with your money
The relationship between you and your various financial institutions is vital to help you build wealth. In my opinion, one way to understand this would be to think of designing your dream backyard landscape. A nursery is needed to supply you with the trees, flowers, and shrubs you might need to build this dream backyard. However, you most likely would not hire the nursery to design the backyard. For that you need a landscape architect. They are the ones that can help with site work, elevation considerations, sunlight exposure, drainage management, design work, and cost analysis. If you think of the financial institutions as nursery's, it can help you understand how to use them for your needs.
In my experience, a good way to approach designing your financial game plan is to work with a financial professional (like a "financial architect,") who can help. When you work in this capacity, you can have a better understanding of what financial products to select for you. You can have a better idea of when and how to use those financial products and have the opportunity to get financially educated and organized. You will eliminate much of the "guess work" that most people incorporate into their financial planning. This level of thinking can help you design a well-balanced financial approach because the success of your design is not in the financial products alone. Rather the success of your plan is more in the harmonious use of how you position financial products and institutions in your plan. Your success is in the deep understanding of when and how to use such products and financial institutions and in what order. You can gain a better understanding that its not so much as to where you put your money, but rather how you use your money. Remember, just like my coach said, "defense wins championships". A well-designed financial plan can lead you to a more confident financial future.
I am the president and founder of Statera Wealth Solutions, Inc.   We focus on sustainable wealth building solutions for those who want to grow and protect their wealth.  Our modern perspective challenges outdated conventional financial wisdom, awarding our clients improved financial wellness and less financial stress.
Check the background of this investment professional on FINRA's Broker Check
Material discussed is meant for general informational purposes only and is not to be construed as tax, legal, or investment advice. Although the information has been gathered from sources believed to be reliable, please note that individual situations can vary. Therefore, the information should be relied upon only when coordinated with individual professional advice.
REGISTERED REPRESENTATIVE AND FINANCIAL ADVISOR OF PARK AVENUE SECURITIES LLC (PAS). OSJ: 17 LUMBER RD. SUITE 11 ROSLYN, NY 11576/516-334-4900, EXT 226. SECURITIES PRODUCTS AND ADVISORY SERVICES OFFERED THROUGH PAS, MEMBER FINRA, SIPC. FINANCIAL REPRESENTATIVE OF THE GUARDIAN LIFE INSURANCE COMPANY OF AMERICA® (GUARDIAN), NEW YORK, NY. PAS IS A WHOLLY-OWNED SUBSIDIARY OF GUARDIAN. STATERA WEALTH SOLUTIONS, INC. AND POWER PASSION PROSPERITY ARE NOT AFFILIATES OR SUBSIDIARIES OF PAS OR GUARDIAN.
Guardian, its subsidiaries, agents and employees do not provide tax, legal, or accounting advice. Consult your tax, legal, or accounting professional regarding your individual situation. Remove: Trademarks of The Guardian Life Insurance Company of America (Guardian) are used with express permission. © 2020 Guardian.
The Living Balance Sheet® (LBS) and the LBS logo are service marks of The Guardian Life Insurance Company of America (Guardian), New York, NY. © Copyright 2005-2020 Guardian.
*Guardian's Living Confidently Survey, 2007
CA Insurance  ID # 0G34651   AR Insurance ID # 7840472
2020-101191 exp. 05/2022
Hope everyone enjoyed this month's special advice from Chris Koopman!
May all of you have an empowering week!
WJ Vincent II
PS
EmPower Your Dreams, Ignite Your Passion, Accelerate Your Prosperity
Our Website www.PowerPassionProsperity.com
This Week's Podcast on Spotify (Android)
Please join our FREE FaceBook (PowerPassionProsperity or TriplePLife) Fan page and share with us how we are doing and what content you would like to learn more about. Also leave us a comment about what steps you are taking right now to achieve your own TRIPLEPLIFE. The show features one of our listeners each week. We would love to share your story about how the PPP is changing your life. Our team and Dr. Jay will work hard to personally respond to each one of your comments!