2 Eggs versus Oatmeal…A Tale of Two Breakfasts by WJ Vincent II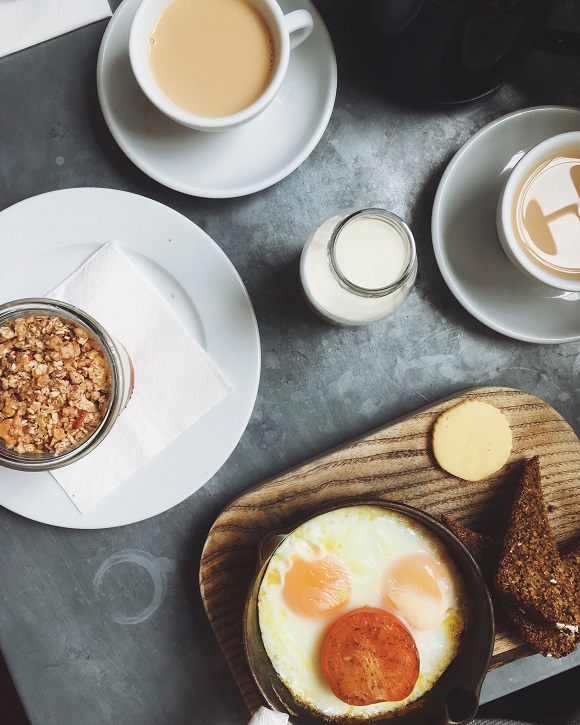 Which is better for you, 2 eggs or a bowl of oatmeal?

Does anyone remember the cholesterol wars? When every day it seemed a staple food of the American diet was said to be killing us all! No eggs, no bacon, no butter, etc., etc., boy oh boy what a difference a few years of research and knowledge does right? Clearly the most important choices we make in life are usually not as simple as the thesis we are proposing in this week's blog, but for fun, we will keep it simple and let the data speak for itself.
A Powerful Study

According to a recent research study, "The results demonstrate that compared to an oatmeal breakfast, two eggs per day do not adversely affect the biomarkers associated with CVD [heart disease] risk, but increase satiety throughout the day in a young healthy population."
For those of you interested in getting all the facts, here is a link to the article:
Eggs vs Oatmeal Research Study
To Be Fair

To be really fair about this process, it was a small study of 50 individuals.  However, when we put that into the context of all we are learning almost daily about the power and effectiveness of a keto diet, these results become much more real.  My own takeaway from this is a little more subtle for everyone to think about.  The people who consumed the 2 eggs felt a great deal more satiety, or "full" for longer.  Let's just think about that for a moment, when do most of us make bad food choices?  When we are "hungry" and busy at the same time!  Many of you lead highly productive, busy, full days doing many different things at a very high level.  Consequently it is easy to miss eating when in the middle of something, thus increasing the possibility we will over eat later on, or grab something less than ideal in an effort to keep our energy levels til we can get home, or sit down to eat.  The power of being "full" for longer is a very real positive effect on our daily lives, because it means not only do we benefit from the positives of the food we ate, but we are less likely to over eat, or need to eat more sooner during our mornings before lunch.
In Conclusion

Eating 2 eggs is the winner for now, but oatmeal in of itself can be an above average breakfast in a lot of ways depending on what you put with it, and how the rest of your dietary intake looks.  For now though, let's just celebrate the good news we can enjoy some eggs as our breakfast, and know its not the end of the world!
Have an empowering week,
WJ Vincent
PS
EmPower Your Dreams, Ignite Your Passion, Accelerate Your Prosperity
www.PowerPassionProsperity.com
Podcast on Spotify (Android)
Please join our FREE FaceBook (PowerPassionProsperity or TriplePLife) Fan page and share with us how we are doing and what content you would like to learn more about. Also leave us a comment about what steps you are taking right now to achieve your own TRIPLEPLIFE. The show features one of our listeners each week. We would love to share your story about how the PPP is changing your life. Our team and Dr. Jay will work hard to personally respond to each one of your comments!