Free Gift For Everyone!!! by WJ Vincent II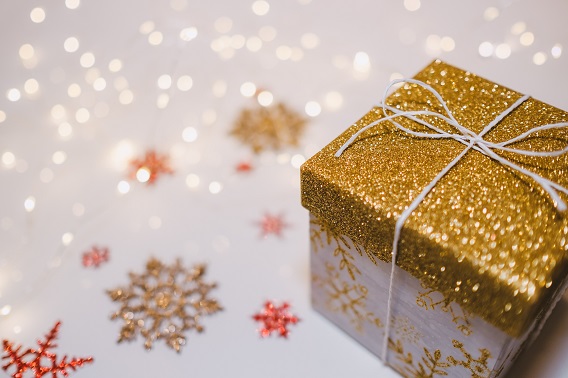 Free Gift For Everyone! by WJ Vincent II
Free Gift For Everyone!!!
Wow, everyone that was at this weekend's GPS To Success Training had an unbelievable event.  We have gotten so much positive feedback, and people are already locking up the Special Deposit To Guarantee They Pay 2021 Prices for our 2022 Event.  You can do that too for just a $100, at least for a couple more days anyway.  We are expecting a big price increase due to inflation, so locking up this year's prices today, is a great idea.  Plus you can get a refund up to 60 Days before the event (November 12th, 2022)
Dr. Pete Pfeffer Gives A Free Gift To Everyone!!!
Okay, so one of the new things we did this last weekend was to study the Enneagram Personality Test in Depth.  Everyone who attended had a chance to take the test, and then get in depth, personal and powerful insight and perspective from Dr. Pete Pfeffer.  It was one of the most powerful moments of the training.  So, everyone that attended the event would get access to this free gift, but we have decided to open it up for everyone.  Now, you won't be able to get all the custom support that Dr. Pete was able to share over the weekend, but we are going to give everyone access to the test, AND, the special Free Gift that Dr. Pete Pfeffer has shared with all the GPS To Success Summit Attendees.  So first, here is the link to take the personality test that GPS Attendees already received:
ENNEAGRAM PERSONALITY TEST
Letter From Dr. Pete Pfeffer With Free Gift

Greetings Triple P Nation!
I hope your week began as great as mine. Spending time together working and improving ourselves is one of the most powerful ways of evoking positive change.
I have included a link with added resources to help you further dial in your Enneagram type or the type of someone you care about. Feel free to use it and share it.
Remember that only you can type you, not tests, quizzes or experts. Take some time to explore the types to hone in on the one that resonates best. It will be wickedly apparent when you realize your type.
Reach out if I can help!
Seek the Joy!
Dr. Pete
"If You Don't Design Your Own Life Plan, Chances Are You'll Fall Into Someone Else's Plan.  And Guess What They Have Planned For You? Not Much." ~ Jim Rohn
GPS To Success Lock In 2021 Prices For 2022 (Only $100)
Right Now is still a great low price!  If you plan on attending get your seat locked up today so you can save!  Each attendee will get access to a special Facebook Group, as well as several high quality take home gifts.
Here's to Empowering your dreams, Igniting Your Passion, and Accelerating Your Prosperity!
Sincerely,
WJ Vincent II
PS
www.PowerPassionProsperity.com
Podcast on Spotify (Android)
Please join our FREE FaceBook (PowerPassionProsperity or TriplePLife) Fan page and share with us how we are doing and what content you would like to learn more about. Also leave us a comment about what steps you are taking right now to achieve your own TRIPLEPLIFE. The show features one of our listeners each week. We would love to share your story about how the PPP is changing your life. Our team and Dr. Jay will work hard to personally respond to each one of your comments!