10 Million Dollar Bonus Giveaway by WJ Vincent II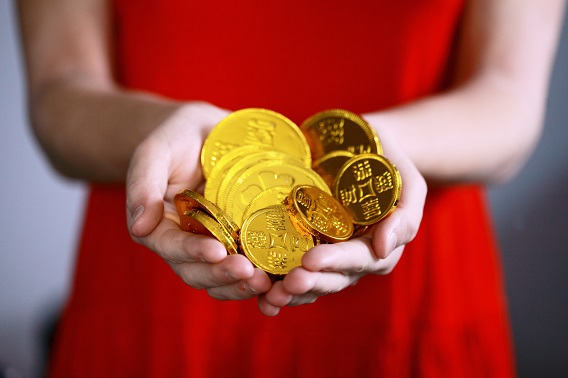 Ever seen someone's life change right before your eyes?

In the spirit of the coming holidays, regardless of what you and your family's preferred belief system is, almost everyone agrees that this time of year is generally one of giving. This little article caught our eyes, and in the spirit of Christmas, Hanukkah, Kwanzaa, Diwali, The Chinese New Year, The Russian New Year, or whatever holiday resonates most with you and yours, we thought we would share a video of a company that had great success this year, and decided to share a massive bonus with its 198 employees. The video is only a couple minutes long, but seeing the look on people's faces, and "feeling" the difference being made in their lives, will hopefully serve as a reminder of how much of a difference all of us can make in the lives of the people who work so hard on our teams. When we build something great, many people benefit, here is a look at what that feels like, when your business hits a level that can share life changing financial rewards with the people who helped you to build it! Happy Holidays to Everyone!
Watch Company Surprise All 198 of Their Awestruck Employees With $10 Million in Holiday Bonuses

10 Million Dollar Bonus Giveaway
The Article About The 10 Million Dollar Bonus Giveaway

Good News Network shares 10 Million Bonus Story
"To do more for the world, than the world does for you–that is success."
– Henry Ford
Hope all of you have an empowering…grateful week!
WJ Vincent
PS
EmPower Your Dreams, Ignite Your Passion, Accelerate Your Prosperity
www.PowerPassionProsperity.com
Podcast on Spotify (Android)
Please join our FREE FaceBook (PowerPassionProsperity or TriplePLife) Fan page and share with us how we are doing and what content you would like to learn more about. Also leave us a comment about what steps you are taking right now to achieve your own TRIPLEPLIFE. The show features one of our listeners each week. We would love to share your story about how the PPP is changing your life. Our team and Dr. Jay will work hard to personally respond to each one of your comments!