Give Yourself The Gift of Being Present by Dr. Jay LaGuardia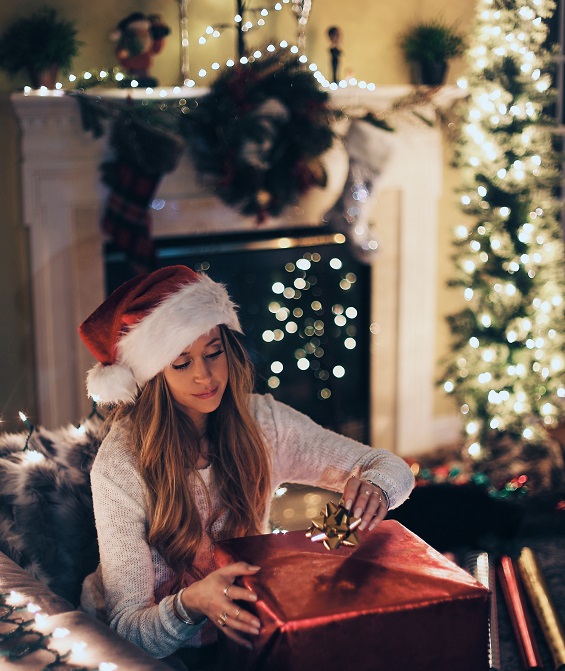 Give Yourself The Gift of Being Present

The holiday season is filled with many traditions. I'm am sure your family has many of your own traditions. Our family loves to watch Christmas movies. Our favorite is Christmas Vacation. There are so many classic lines and scenes in the movie. Anybody recall… "shi-ter's full"? That scene still draws thunderous laughs from all.
For those of you who for whatever reason have not seen this movie, and for Pete's sake why not, perhaps don't know besides all the funny lines and memorable moments, there is an overriding message. That message is, the holidays are not about gifts, and bonuses, Christmas trees, etc. it's about spending time with family and making memories and being grateful.
Holiday Stress

The holidays can be so stressful. We are so busy trying to create the perfect holiday that we forget the important things, like enjoying yourself and others. It can bring out the scrooge in all of us, which is another movie favorite of ours. When we are feeling stressed it's because we're not in the moment. We are focused on all the things that need to be done. This takes the joy out of the season and robs of the full experience. The phrase to give from our abundance is not just about giving gifts or making a holiday donation, it's about being attentive, focused and in the moment to those who need and deserve it.
Recognize What's Most Important!

During this busy time of year lets be sure to take time to recognize what's most important, which is being grateful for all those precious moments. If it is decorating the tree, baking cookies, wrapping gifts, attending religious services or whatever your traditions are. We will find the most joy in those moments, so Be in the moment. Give yourself a gift by being present.
To our friends who celebrate Hanukkah, Kwanzaa or nothing at all, the lesson still applies, always be present because one of life's best gifts is being in the moment.
My team and I want to wish you and yours a very happy holiday season. We are very grateful for you!
Live Inspired, Be abundant and fulfill your Destiny,
Have an empowering week,
Dr. Jay Founder & CEO
PS
EmPower Your Dreams, Ignite Your Passion, Accelerate Your Prosperity
www.PowerPassionProsperity.com
Podcast on Spotify (Android)
Please join our FREE FaceBook (PowerPassionProsperity or TriplePLife) Fan page and share with us how we are doing and what content you would like to learn more about. Also leave us a comment about what steps you are taking right now to achieve your own TRIPLEPLIFE. The show features one of our listeners each week. We would love to share your story about how the PPP is changing your life. Our team and Dr. Jay will work hard to personally respond to each one of your comments!