Cars With No Drivers by WJ Vincent II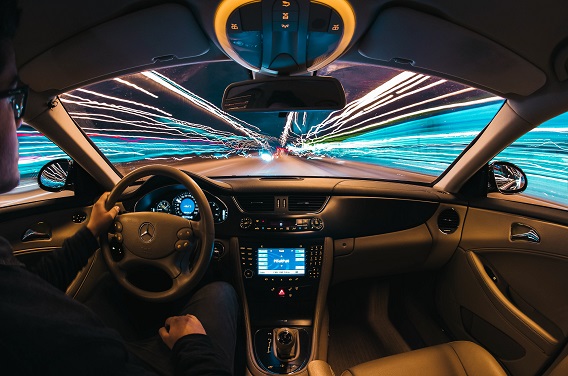 Cars With No Drivers by WJ Vincent II
Honda and Tesla Lead Major Progress in Autonomous Driving Technology?

We are going to see an increasing amount of progress made in autonomous driving technologies throughout 2021 and beyond.  Many of the car companies are jumping in either through their own work, or by buying out other companies in order to fast track progress.  The Honda car company announced they will be mass producing autonomous vehicles, which will not require any driver intervention under certain specific conditions.  Tesla has been working on what they call "Autopilot" for some time now, which does not require any driver interaction under certain conditions.  They continue to make progress with lane centering, automatic lane changes, and soon speed sign recognition and green light detection.
Ford, Mercedes, and GM Getting Involved!
Ford is getting ready to join the autonomous driving trend by launching a ridesharing service sometime in 2021.  As they continue to test these vehicles, it is anticipated they may become available for purchase to some buyers as early as 2026.  It looks like we will see Mercedes-Benz integrate some degree of autonomous driving tech into their new models from 2021 moving forward.  General Motors is expecting to roll out its hands-free-driving Super Cruise feature to as many as 22 different vehicles as early as 2023.
Autonomous Driving Market has Fierce Competition
Growth has been accelerating due to a huge amount of competition in other companies as well.  Companies like Lyft and Waymo in particular are involved in this advancement of technology.  Billions of dollars are being spent in the acquisition of startups in particular.  General Motors bought Cruise for $1 Billion….Uber acquired Otto for $680 million, Ford acquired  Argo AI for $1 billion, and Intel acquired Mobileye for $15.3 Billion.  These acquisitions and the further development of this technology will see more and more adoption of autonomous driving across the globe.
What Does It Mean?
Here at TriplePLife we try to keep everyone aware of trends that will effect business and life.  This emerging technology will provide greater freedom and flexibility during mandatory work commutes, as many of us will no longer have to actually "drive" for part or all of our trips.  We can use the time to Read, watch videos, conduct business and more, without the distraction of keeping our eyes on the road.  This technology also provides some significant investment opportunities, although predicting the actual "winners" creates a great deal of risk.  We look forward to keeping our eyes on this emerging technology, and seeing if we can stay ahead of the curve in both our investment opportunities, as well as how we can use this technology to improve the quality of our lives!
Here's to Empowering your dreams, Igniting Your Passion, and Accelerating Your Prosperity!
Sincerely,
WJ Vincent II
PS
www.PowerPassionProsperity.com
Podcast on Spotify (Android)
Please join our FREE FaceBook (PowerPassionProsperity or TriplePLife) Fan page and share with us how we are doing and what content you would like to learn more about. Also leave us a comment about what steps you are taking right now to achieve your own TRIPLEPLIFE. The show features one of our listeners each week. We would love to share your story about how the PPP is changing your life. Our team and Dr. Jay will work hard to personally respond to each one of your comments!