China Bitcoin News by WJ Vincent II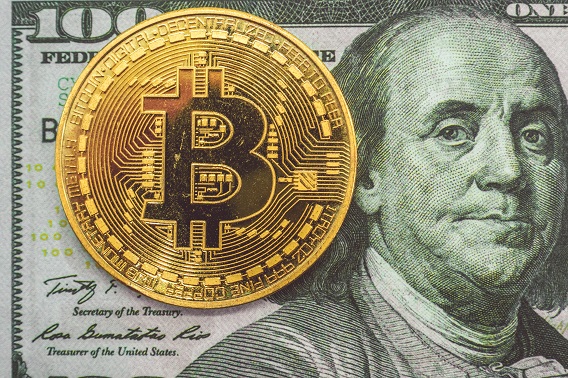 China Bans The Use of Crypto Currency by WJ Vincent II
How does this effect Bitcoin?

[Disclaimer]: It is Important to Note that Today's blog, like all of our blogs, website content, and other podcasts are for educational and entertainment purposes.  This is not Investment Advice.  Investing involves substantial risk, and investors need to be aware that it is possible to lose some, or even all of the money invested.   We are not financial advisors.  In order to make the best financial decisions that suit the individual needs of your own business and life, you must conduct your own research, and seek the advice of a licensed financial advisor if necessary.  Remember all investments involve some form of risk, and there is no guarantee that you will be successful in making, saving, or investing money; nor is there any guarantee that you won't experience any loss when investing.  Always remember to make smart decisions, do your own research, and stay updated on the infinite changes in the micro and macro environment that can change the risk/reward scenario of any investment.
We wanted to take a moment and share some thoughts on the recent announcement by China to ban Cryptocurrency.  Firstly, keep in mind there is no way for a country to actually ban cryptocurrency access.  They can make it illegal to use it, etc., but they can't stop you from using it.  So it is a little like speeding, everybody does it, if you get caught there is a fine to pay, but most of the time you don't get caught.  It is even more difficult to regulate access, or for governments to know people are using crypto, unless the individuals share the information.  We are guessing this will be nothing more than a minor blip long-term, and represents an incredible buying opportunity in the short-term.  This may be the last time we see these prices in Bitcoin or Ethereum, so if you can, you might want to get some more of each.  It is possible that new lows will be tested, and that the price could remain depressed for some time.  This would be an opportunity to accumulate over however long the prices remain low.  Good luck in deciding how to proceed, we will be getting more of Bitcoin, Ethereum, and Cardano for our own portfolios at these prices, and secretly are hoping prices go even lower!
Here is an interesting video about Governments Banning Bitcoin, produced a couple months ago.  For those of you that would like to understand more about what is, or is not possible.
Here's to Empowering your dreams, Igniting Your Passion, and Accelerating Your Prosperity!
Sincerely,
WJ Vincent II
PS
www.PowerPassionProsperity.com
Podcast on Spotify (Android)
Please join our FREE FaceBook (PowerPassionProsperity or TriplePLife) Fan page and share with us how we are doing and what content you would like to learn more about. Also leave us a comment about what steps you are taking right now to achieve your own TRIPLEPLIFE. The show features one of our listeners each week. We would love to share your story about how the PPP is changing your life. Our team and Dr. Jay will work hard to personally respond to each one of your comments!