Financial Secrets Only 20% Know… by Chris Koopman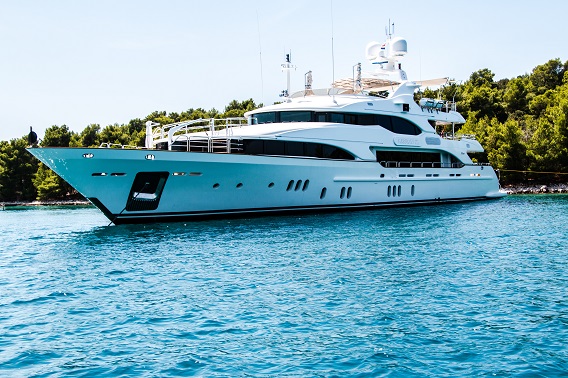 Action Steps to Achieve Financial Confidence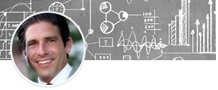 Christopher Koopman    Contributor: PowerPassionProsperity
Are your financial habits in alignment with your financial goals?  Do you know what your financial goals are?  Are you prepared for the future financially?  These are certainly fundamental questions that everyone should be asking themselves.  Yet, according to a study on financial and emotional confidence*, only 20 percent of Americans know, and live the secrets to financial confidence.
What these 20% do differently, is they concentrate on improvement in financial education, efficient ongoing planning, finding the right financial coach, and having the best solutions to accomplish their goals.    Notice I said solutions, not products!   Most of us think that there is one magic financial product, or stock, or investment that will "cure" all financial distress.  The truth is this does not exist.   Rather, focusing on solutions, and having a process driven approach will help you achieve more financially.   This can certainly sound intimidating for most.  However, there are amazingly simple yet effective behaviors that we all can practice that will move us towards financial confidence.
Step 1: Defining Your Financial Goals. This is a simple step but extremely important.  Ask yourself…what are your financial goals?  Write these down!   This might be to create more savings and liquidity.  This might mean paying down debt or retiring early.  Whatever they are, they are YOUR goals, and this becomes a great starting point for making more intelligent financial decisions.
Step 2: Set up a "Spend it".  What is a "spend it'? Most people use the word Budget, and I think this is an extremely negative word.  It means restricting or limiting spending.  Rather write down what you SPEND money on monthly.   Then, identify if what is necessary and discretionary.   Also, guess what…savings or paying yourself first is NECESSARY!   This should be looked at in your "spend it" like a bill or a mortgage payment, meaning, it is non-negotiable, and must happen.    Did you know that two thirds of American's want to save more for long-term goals, but do not feel confident in their ability to live within their means?*
Step 3:  Protect Yourself!  This is a broad term, and most relate this to having health insurance, life insurance or disability insurance, and yes, those are all vitally important to own.  You cannot live unless you are prepaired to die!  However, going above and beyond that, protecting yourself can mean having an emergency fund for things like, a PANDEMIC!  We are currently experiencing a pandemic in this country and this might affect your cash on hand due to a lost job for example.   Having an emergency fund allows you to CONTINUE to keep your protection in place.  Now is not the time to decrease protection and drop important insurance coverages.  This all becomes possible when you have a well-balanced strategy, containing a emergency fund.
Step 4: Make Smarter Debt Reduction Decisions:  Most are on a race to become debt free, and at first glance, this concept sounds obvious.  However, is accelerating your debt payoffs costing you money?  Is it costing you in other areas of your planning that are being sacrificed because you have to much money going to debt reduction? For example, if you can refinance and take advantage of the current historically low interest rate environment, this is a great time to restructure debt to free up monthly cash flows.  Perhaps paying off another loan that is not tax deductible such as a credit card, by doing a mortgage refinance can lower your monthly payment to BOTH debts.  This then frees up cash flow that would have otherwise gone to paying down your Credit Card, but now can be re-directed to build up more savings, wealth, and liquidity.  Remember, CASH FLOW is KING!   If you can manage your cash flow properly, you can accomplish more financially now and over the long term.
Step 5: Work with a Financial Coach!  Even the best golfers in the world have a swing coach.   When you think about it, there is no new golf club that is going to make a professional golfer better.  What makes a golfer better is improving the swing.  This is hard to do on their own because they cannot see the flaws in their swing!  A coach can help them to improve the swing, so the existing clubs in the golf bag work more efficiently with less energy.  This is no different in the world managing your personal economy.  Who is helping you with your financial "swing"?  Most people hire financial professionals to help them purchase more financial products.  Yet does this really change your financial efficiency?  Or would it be more effective to have a financial coach who can teach you how to use all the "financial clubs" or financial products in your world to produce better results?
As you can see, the action steps to achieve financial confidence are attainable!  It is not a pipe dream.  You can become more financially confident by practicing these 5 action steps.  This will surely help you in your journey towards optimal financial wellness.
I am the president and founder of Statera Wealth Solutions, Inc.   We focus on sustainable wealth building solutions for those who want to grow and protect their wealth.  Our modern perspective challenges outdated conventional financial wisdom, awarding our clients improved financial wellness and less financial stress.
Check the background of this investment professional on FINRA's Broker Check
Material discussed is meant for general informational purposes only and is not to be construed as tax, legal, or investment advice. Although the information has been gathered from sources believed to be reliable, please note that individual situations can vary. Therefore, the information should be relied upon only when coordinated with individual professional advice.
REGISTERED REPRESENTATIVE AND FINANCIAL ADVISOR OF PARK AVENUE SECURITIES LLC (PAS). OSJ: 17 LUMBER RD. SUITE 11 ROSLYN, NY 11576/516-334-4900, EXT 226. SECURITIES PRODUCTS AND ADVISORY SERVICES OFFERED THROUGH PAS, MEMBER FINRA, SIPC. FINANCIAL REPRESENTATIVE OF THE GUARDIAN LIFE INSURANCE COMPANY OF AMERICA® (GUARDIAN), NEW YORK, NY. PAS IS A WHOLLY-OWNED SUBSIDIARY OF GUARDIAN. STATERA WEALTH SOLUTIONS, INC. AND POWER PASSION PROSPERITY ARE NOT AFFILIATES OR SUBSIDIARIES OF PAS OR GUARDIAN.
Guardian, its subsidiaries, agents and employees do not provide tax, legal, or accounting advice. Consult your tax, legal, or accounting professional regarding your individual situation. Remove: Trademarks of The Guardian Life Insurance Company of America (Guardian) are used with express permission. © 2020 Guardian.
The Living Balance Sheet® (LBS) and the LBS logo are service marks of The Guardian Life Insurance Company of America (Guardian), New York, NY. © Copyright 2005-2020 Guardian.
*Guardian's Living Confidently Survey, 2007
CA Insurance  ID # 0G34651   AR Insurance ID # 7840472
2020-101191 exp. 05/2022
Hope everyone enjoyed this month's special advice from Chris Koopman!
If you are a chiropractor, or work in the field, check out the free webinar Dr. Jay LaGuardia & Dr. Eddie Hall are putting on today Wednesday April 15th, 2020 at 1 PM central standard time.  Here is the link:
The Coronavirus Survival Guide For Chiropractorss Free Webinar
May all of you have an empowering week!
WJ Vincent II
PS
EmPower Your Dreams, Ignite Your Passion, Accelerate Your Prosperity
Our Website www.PowerPassionProsperity.com
This Week's Podcast on Spotify (Android)
Please join our FREE FaceBook (PowerPassionProsperity or TriplePLife) Fan page and share with us how we are doing and what content you would like to learn more about. Also leave us a comment about what steps you are taking right now to achieve your own TRIPLEPLIFE. The show features one of our listeners each week. We would love to share your story about how the PPP is changing your life. Our team and Dr. Jay will work hard to personally respond to each one of your comments!