Negotiate Like A Billionaire by Dr. Jay LaGuardia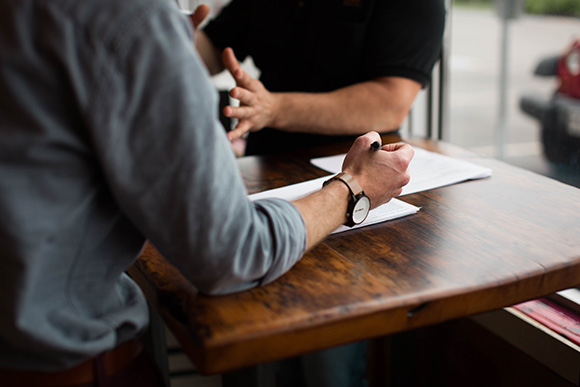 Negotiate Like A Billionaire

You have finally found that dream car you have always wanted at the local dealership. It's all bright and shiny, just as you imagined. Now comes the hard part…the negotiation. If you were like me, this part of the car buying process was so revolting it would literally make you nauseous. Most people would rather have a root canal, well maybe not but you get the point!
As someone who is a bit of a car buff, I have done my fair share of negotiating deals. Now to be clear, I am using the car buying analogy to make my point, but you may be sitting across the table from your Real Estate Agent, Mortgage Broker or the owner of a business you want to purchase. It could be just about anything.
What I Have Learned

I want to share with you what I have learned about negotiating and how you can become adept at making win/win deals in which everyone feels like they got what they wanted.
When you start the proverbial negotiation waltz, the first thing you want to identify is the biggest fear and worries the other person or party has if the deal fails to materialize. You do this by asking questions and listening. One of the most common mistakes people make is when they start the waltz by talking turkey (price). This is like talking marriage on the first date. You haven't built rapport or trust as of yet. Rapport is built by getting to know the person across the table and finding out what their biggest concern or fear is if they fail to close the deal.
For the car salesman it could be that he or she may not reach their sales quota or bonus for the month. The couple selling their home's biggest concern is they will be stuck with two mortgages if their home doesn't sell. At the very least this will emphasize to the seller what's at stake for them.
What Is Their Biggest Desire?

The next important point to know is what's their biggest desire? Once again, for the couple selling their home it is to be in their new or bigger home that meets their growing family's needs. The auto salesman may need additional lot space for the new models that are set to arrive shortly. When we help the other person identify the benefits of completing a sale, that reaffirms for them why it's a good thing to make this sale while adding additional motivation to get a deal done.
For the purchaser it is important to consider three things. Is what you're considering to purchase something that would be nice to have, want to have or must have? Either way it's important to know what your bottom line is. What's the most you're willing to pay. The hard part is not to not exceed this number. When we are negotiating and it's an item that you identify as a must have, it is easy to get caught up in emotion and throw caution to the wind and buy at any cost. You will almost always experience buyer's remorse when this occurs. It is never fun to overpay or feel like we were taken advantage of. This will leave you feeling frustrated and disappointed with the outcome.
Are You Willing To Walk Away?

To be a skilled negotiator you must be willing to walk away. When the seller knows you're serious they are more likely to not waste your time. You may not get the deal you want but you will have the opportunity to try again when the next deal occurs…because there will always be another deal.
This mindset has served me well through the years with my real estate. When you separate emotion from the equation you invariably feel good with the outcome.
You now have the tools to no longer loathe your next negotiating experience. Whether you are the seller or buyer everyone should feel like they received a fair deal. Perhaps you didn't get everything you originally wanted, in fact I have never gotten everything I wanted heading into a negotiation, but I have felt especially recently, good about the deals I've negotiated. And isn't that what we all want, to feel good about the results and to be treated fairly and respectfully?
If you're about to make a major purchase or sell an asset try applying these time-tested negotiating techniques that have made millionaire's into billionaires. I want you to save more of your money while having a positive outcome. Happy negotiating!
Have an empowering week,
Dr. Jay Founder & CEO
PS
EmPower Your Dreams, Ignite Your Passion, Accelerate Your Prosperity
www.PowerPassionProsperity.com
Podcast on Spotify (Android)
Please join our FREE FaceBook (PowerPassionProsperity or TriplePLife) Fan page and share with us how we are doing and what content you would like to learn more about. Also leave us a comment about what steps you are taking right now to achieve your own TRIPLEPLIFE. The show features one of our listeners each week. We would love to share your story about how the PPP is changing your life. Our team and Dr. Jay will work hard to personally respond to each one of your comments!