Protect Yourself by WJ Vincent II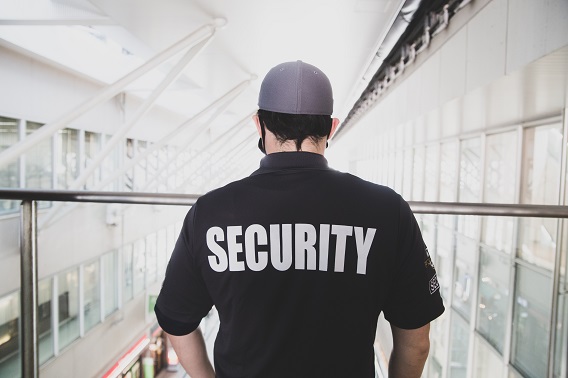 Protect Yourself by WJ Vincent II
Protect Yourself
The world that we all live in has never been more dependent upon technology for almost every aspect of our business and lives now.  This dependence has resulted in a huge amount of scams, more specifically something called "phishing" where nefarious organizations, groups, and fake companies attempt to "trick" you into giving away sensitive information they do not have.  The sophistication of these scams is increasing regularly, and the sheer amount of them out there is growing at an accelerated rate.  It is necessary now more than ever to protect yourself, and take steps to protect your family as well.
Important Protection Strategies
Be very careful with all communications you receive. If it appears to be a phishing communication, do not respond. Delete it. You can also forward it to the Federal Trade Commission at spam@uce.gov. One of the newest scams is to tell you your order is finished, if you have any questions or changes call them, otherwise you are good to go.  They know you didn't make an order, and are hoping you contact them, so they can manipulate you into giving them information they do not actually have.  So, "If" you receive any kind of strange communication look up the direct communication information of the company, if it is a company you "know" you never ordered from, probably just delete it, after doublechecking your credit cards, bank accounts, etc., just to make sure there are no strange charges you didn't approve.
Do not click on any links listed in any email messages you aren't sure of, and do not open any attachments contained in a suspicious email.  Same thing for Text Messages now as well.
Do not enter personal information onto pop-up screens. Legitimate companies, agencies, and organizations don't ask for personal information via pop-up screens.
Think about installing a phishing filter on your email application and also on your web browser, but this can severely slow down your performance. These filters will not keep out all phishing messages, but they will reduce the number of phishing attempts, and since you need to follow the steps listed above anyways, it might not be worth the slowdown in your system.
Remember that many of the more sophisticated phishing scams have registered official looking websites, email addresses, etc., in an attempt to "look like" the company they may be impersonating.  Two of the biggest tactics are to impersonate a real company, or make up a totally fake one, in order to get you scared and willing to call to verify, and if you click or call the scam company, they got you.  So don't do it!
Be Safe
The internet, our mobile devices, and technology in general provides a lot of amazing conveniences for us.  Taking a few extra cautious steps whenever something looks wrong, or strange is a small price to pay, to avoid any serious damages some of these companies might cause you.  Be safe out there everyone, it is a big beautiful world, we just have to be smart and protect ourselves!
Here's to Empowering your dreams, Igniting Your Passion, and Accelerating Your Prosperity!
Sincerely,
WJ Vincent II
PS
www.PowerPassionProsperity.com
Podcast on Spotify (Android)
Please join our FREE FaceBook (PowerPassionProsperity or TriplePLife) Fan page and share with us how we are doing and what content you would like to learn more about. Also leave us a comment about what steps you are taking right now to achieve your own TRIPLEPLIFE. The show features one of our listeners each week. We would love to share your story about how the PPP is changing your life. Our team and Dr. Jay will work hard to personally respond to each one of your comments!