Thanksgiving Present!!! by WJ Vincent II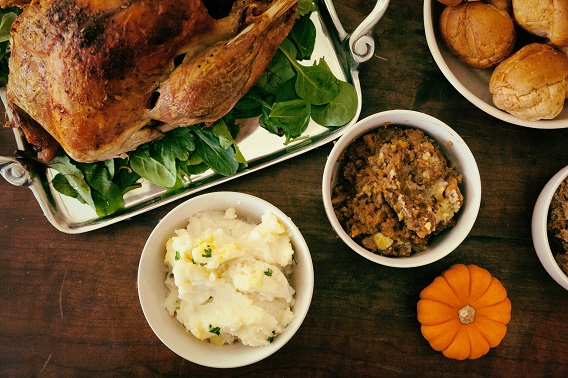 Thanksgiving Present! by WJ Vincent II
Thanksgiving Present!!!
Well, here we are at the wonderful and special holiday season yet again.  My daughter is running around all excited for Christmas as so many kids are, virtually forgetting about the importance of Thanksgiving.  Why is Thanksgiving so important you might ask?  What is the reason to pay attention to it?  Let's take a look at it a little deeper this year.
The Importance of Being Present at Thanksgiving!!!
Okay, we played a little bit with the words this week, there is still a nice present for everyone below, but mainly we wanted to talk about the importance of being "Present" during the Thanksgiving Holiday we are all about to celebrate here in America.  Regardless of the political arguments, and historical parts of this holiday, the tradition of taking a day to be thankful and grateful for all that we have is an incredibly important holiday.  In some ways it might be the most important holiday.  The degree to which all of us are thankful for the abundance we have in our lives directly effects the flow of more abundance in the future.  So many people are "absent" during this holiday.  It is of vital importance that each and every one of us remains "present" and in the moment as we take a day to enjoy time with loved ones, share delicious foods and traditions, and most importantly acknowledge our thanks and gratitude for all that we have been given in our lives, and all that is yet to come.  So this year, we at TriplePLife want to wish everyone a Happy Thanksgiving, and that all of you will take the time to be truly and sincerely thankful.  That attitude of gratitude will serve all of us well going into the end of 2021 and the beginning of 2022!!!
Special MasterMind
So Dr. Jay LaGuardia is teaming up with Dr. Amanda Barrientez to teach a special 12 week Program on how to Charge What You Are Worth!  This is going to be exactly the type of specialized knowledge you can use to make 2022 a legendary year for yourself.  And, as a special Gift, anyone that uses the Promo Code: DRJAY20
will save $200 on their Registration!  How's that for an amazing gift?!?!?  This gift is going away any day now, so don't wait, this MasterMind will change your business and your life in 2022!!!
Lock up your seat for this event today at the link below:
Charge What Your Worth Mastermind
"If You Don't Design Your Own Life Plan, Chances Are You'll Fall Into Someone Else's Plan.  And Guess What They Have Planned For You? Not Much." ~ Jim Rohn
(Time Is Running Out On This Deal Too!)
GPS To Success Lock In 2021 Prices For 2022 (Only $100)
Right Now is still a great low price!  If you plan on attending get your seat locked up today so you can save!  Each attendee will get access to a special Facebook Group, as well as several high quality take home gifts.
Here's to Empowering your dreams, Igniting Your Passion, and Accelerating Your Prosperity!
Sincerely,
WJ Vincent II
PS
www.PowerPassionProsperity.com
Podcast on Spotify (Android)
Please join our FREE FaceBook (PowerPassionProsperity or TriplePLife) Fan page and share with us how we are doing and what content you would like to learn more about. Also leave us a comment about what steps you are taking right now to achieve your own TRIPLEPLIFE. The show features one of our listeners each week. We would love to share your story about how the PPP is changing your life. Our team and Dr. Jay will work hard to personally respond to each one of your comments!