To Begin…We Must First Start! by WJ Vincent II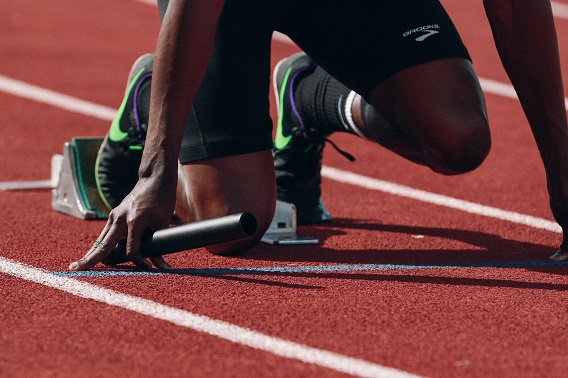 To Begin…We Must First Start! by WJ Vincent II
What does that mean?

Years ago I was attending a seminar being taught by a man who was worth about a half a billion dollars.  At the time he was an incredible business coach and mentor, but a really lousy human being. I mean as amazing as he was at business, sales, marketing, human psychology, he was equally terrible at relationships, family, morals, ethics, etc., just a true human paradox if you will.  How was it possible for this person to be so knowledgeable, so intuitive, so great at teaching business success, and literally not use any of his own teachings anywhere in his life except business?  Throughout all my years of business experience, and the many journeys, adventures, successes and failures, I have still never seen or experienced anything quite like what I witnessed during those tumultuous years of my early twenties.  But I digress away from the topic of this week's blog, so let's get back on track…
Most people Try to Begin New Things All The Time…But Never Really Start!

As we round the corner of the halfway point of the 2nd month of 2021…it is a perfect time to revisit the many wondrous illusions most of us have filled our heads with regarding accomplishing our goals.  How many New Years Resolutions have fallen to the wayside already…just a mere 6 weeks into the New Year?  Hopefully you are the exception and not the rule, because I would venture to say fully 80% or more of the population have already not just failed at their Goals for the Year, but completely moved on and forgotten them mostly.  See, they wanted to Begin to be a new person, but they never really started.
Think of it like a journey, you can pack, and prepare for weeks on end, but until you actually set sail, board the plane, or leave home in your vehicle, you haven't actually "started" the journey.  Starting requires taking the first steps for real to begin something.  Doing something halfway doesn't count, let's be clear on that. Starting means you are really and truly doing it, long enough to make real change in your life.
Breaking It Down A Little More
So imagine we are going to play a basketball game.  For most people who set goals for the New Year, they basically drive to the game, go to the locker room, get changed, walk out onto the floor…go through the warm ups, stretches etc., but they have usually left before the actual Tip Off!  True change, progress, self-development requires us to do so much more, we certainly have to be there for the Start Of The Game, if we want to begin to change.
There have been a few different takes out there in recent years discussing what is more important Goal Setting, or Systems.  Dr. Jay teaches both, but it is looking more and more like the Systems we use are far more important than the Goals.  Think of it like a successful Football Team.  They eat the right foods, practice the right times and the right ways, they get the right sleep, they have massage therapists, physical therapists, weight lifting specialists, nutritionists, coaches for everything from running, catching, tackling, meditating, you name it.  Every day they follow the system that has been put together to help them achieve success.  If they set goals, but didn't follow a system, how many goals would they achieve?  However, if they are using the right system, forgot to set goals, how many believe they would still win a lot of games, BECAUSE of the system?
Before we can Begin to make big changes in our lives, we need to Start implementing new systems, which will help us to develop new habits. There are lots of people out there who teach pieces of success….there are lots of people who are living pieces of success, but very few have it all so to speak.  That is why I enjoy working with TriplePLife and Dr. Jay LaGuardia so very much, because Dr. Jay not only has it all, but is teaching anyone who is willing to learn, how they can get it all too.  He helps people START every day…so they can BEGIN to make changes…he shows systems and processes to implement in your daily life, your business, your relationships, every aspect of your life…so that you can be the best version of you possible.
If you have been trying to Begin the process of becoming a better you…Dr. Jay can help you Start down the path necessary to actually Get There. Fitness, Finances, Family, and Fun….he is living what he teaches, and it is an amazing thing to be a part of.  Good Luck and Success to All of you as you Start…so you can Begin!!!
Here's to Empowering your dreams, Igniting Your Passion, and Accelerating Your Prosperity!
Sincerely,
WJ Vincent II
PS
www.PowerPassionProsperity.com
Podcast on Spotify (Android)
Please join our FREE FaceBook (PowerPassionProsperity or TriplePLife) Fan page and share with us how we are doing and what content you would like to learn more about. Also leave us a comment about what steps you are taking right now to achieve your own TRIPLEPLIFE. The show features one of our listeners each week. We would love to share your story about how the PPP is changing your life. Our team and Dr. Jay will work hard to personally respond to each one of your comments!